Featured Complex: Urban Village Apartments in Blackwell, OK



Click here for more details.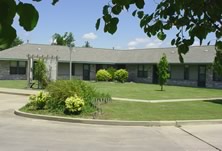 Our Mission:

Western Property Management SERVES each of our clients by providing personalized, professional, hands-on oversight and management of multi-family and affordable housing developments with integrity, loyalty, and excellence.

We hope that this web site can help you find the apartment you are looking for. If you have any questions, please call us at 1-800-335-5038.